2020 Scenario: Artificially Intelligent Institute (AII)

Each year, the MACCDC develops a new exercise scenario and implements cutting-edge technologies that mimic those in the real world. This year's scenario involves student teams working for the Artificially Intelligent Institute (AII), pronounced eye. AII is a multinational corporation with offices in the Mid-Atlantic region. As a leading provider of advanced AI surveillance tools to intelligence and law enforcement agencies, as well as private-sector organizations, the main business driver of AII is to show how new surveillance capabilities are transforming government's and organization's monitoring capabilities.
As part of their duties, Blue Teams are expected to defend their systems against aggressors. Early intelligence reports suggest that rouge Hackistanian antagonist are interested in stealing AII's intellectual property, source code, and customer database. Hackers contracted and working directly for the country of Hackistan are also interested in disrupting IoT devices on-premises at the various AII regional offices.
Up-to-date information regarding the COVID-19 situation will be posted here:
03-31-20:
The new tentative date for the National CCDC is May 22-24
03-11-20:
The Johns Hopkins University Applied Physical Lab has cancelled all events in their public facilities, including the building where the MACCDC was going to be hosted. We'll still be running the event virtually. We're working with the Sponsors on a virtual Job Fair option as well.
03-12-20:
Virtual Qualifying Round: Competition Rules: Section 10. Remote Team Site Judging and Compliance: Many schools have implemented restrictions on gathering in a single place, and/or have restricted all travel. It is OK for each participant from a school to compete from their own location. We also understand that it is not practical to have a remote site judge at each participant's location. An alternative is to implement some form of video conferencing that's shared with each participant, coach, and site judge.
Wild Card Round: April 6, time TBD: This being the 15th year of not only the MACCDC, but the NCCDC too, there'll be a Wildcard Round for all the regional 2nd place finishers, hosted by the NCCDC. Teams login to a virtual environment and are tasked with "finding and fixing" issues on a set of virtual machines. Teams will perform tasks like finding and removing malware, forensic activities, removing backdoors, and so on. All the basic security and administration tasks you have to do in CCDC events. The winner of the Wildcard Round will be invited to the NCCDC.
03-16-20:
The National CCDC will be a virtual event as well. The new tentative date for the Nationals is Apr 25-26.
2020 Competition Video
Artificially Intelligent Institute, a leading provider of advanced AI surveillance tools. 1st time ever Regional Finals were not face-to-face (COVID-19). UVA not only won the MACCDC, their 3rd in a row, but also went on to defend their national title for a 3rd time in a row – 4 National champions in a row from the MACCDC.
2020 Regional Final Teams
Final Standings
University of Maryland, Baltimore County (UMBC)
University of Virginia *
Liberty University
* In honor of the 15th year of the CCDC, a special Wild Card round pitted the 2nd place finishers from all the CCDC regions against each other. The winner advanced to the National CCDC Finals. The University of Virginia not only won the Wild Card Round, but defended its National Championship – for a 3rd year in a row.
Regional Final Teams
George Mason University, VA
James Madison University, VA
Liberty University, VA
Marshall University, WV
Pennsylvania State University, PA
University of Maryland Baltimore County, MD
University of Maryland College Park, MD
University of Virginia, VA
Bloomsburg University of Pennsylvania, PA
Capitol Technology University, MD
Community College of Baltimore County, MD
Drexel University, PA
East Carolina University, NC
Frederick Community College, MD
George Mason University, VA
James Madison University, VA
Liberty University, VA
Marshall University, WV
Millersville University, PA
Northern Virginia Community College (Team 1), VA
Northern Virginia Community College (Team 2), VA
Pennsylvania State University, PA
Polytechnic University of Puerto Rico, Puerto Rico
Saint Vincent College, PA
Towson University, MD
University of Maryland Baltimore County (Team 1), MD
University of Maryland Baltimore County (Team 2), MD
University of Maryland College Park, MD
University of Maryland Global Campus, MD
University of Virginia (Team 1), VA
University of Virginia (Team 2), VA
University of Virginia College at Wise, VA
Virginia Commonwealth University, VA
West Virginia University, WV
Wilmington University, DE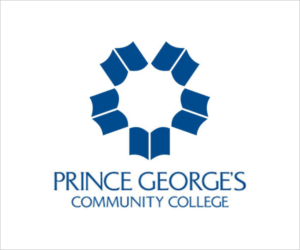 Named Sponsor (2020–2022)